Embrace complexity, unveil hidden relationships and create clarity for sustainable change.
Learn More
We help people to come together and co-creatively tackle complex problems
By combining Systems Thinking and Design, we serve to make change efforts more approachable, dialogic and impactful. We offer an engaging, interdisciplinary journey to collaboratively create a clear, actionable narrative for systems change.
We bring people together to spark discussions about systems related topics, to learn new methodologies and to raise awareness about Systemic Design approaches.
Join the community
We support you in gaining the capabilities you need to drive systems innovation, with our hands-on trainings around Systems Thinking and Systemic Design.
Our training offers
With our experts from System Dynamics, Organizational Transformation, and Design we accompany teams and organizations to navigate complexity.
Contact
The Global Leadership Survey, released by the World Economic Forum, named Complex Problem Solving as the most important skill of the 21st century. The unprecedented challenges of our time increase the scale and complexity of our actions. We face fundamental shifts, from digitalisation to multidimensional and global, ecological, social, economical and political issues.
Conventional ways of problem solving do not account for complex problems: With a fragmented perspective, a lack of shared understanding and short-term focus we might fail to achieve the desired impact, or might even worsen the situation. It is time to develop a new thinking – for impactful action.
The Systemic Design approach
We take you on a co-creative and participatory journey, where we bring together the power of Systems Thinking, in unveiling complexity, and the strength of Design, in creating empathy, visualizing, synthesizing, and prototyping, which enables you to embrace complexity and to tackle wicked problems.
Our Systemic Design Process
Systems Thinking and Design doing in synergy.
"Systems thinking is a context for seeing wholes. It is a framework for seeing interrelationships rather than things, for seeing patterns of change rather than static snapshots"
(Peter Senge)
What drives the success of participation processes in urban development?
We supported a initiative from Kreuzberg Berlin in exploring the underlying dynamics of and participation process to uncover potential leverage points.
How can Systems Thinking be applied to international cooperation?
We developed a training format for the Deutsche Gesellschaft für Internationale Zusammenarbeit (GIZ) on how Systems Thinking can be applied in the field of international cooperation for sustainable development.
Which dynamics led to the problematic living conditions in Kenya and which strategic initiatives can help in the long term?
A systemic analysis process was designed and implemented on behalf of an international NGO. In two multi-day, participatory workshops, a common understanding of the complex "living" system in Kenya was developed with system actors.
How can we support students in driving urban innovation through online System Mapping?
We're offering lectures for Systemic Design and Systems Thinking at various universities in Germany. There we together with the students explore the field of System innovation.
We envision a world where people are unafraid to make the change that matters
The Systemic Design Group is a collective, founded in order to undertake the complex socio-technical issues we are facing. We seek to make Systems Thinking more approachable and Design Thinking more impactful, to co-create clarity in complexity. We embrace surprises and anomalies. We thrive to help shape the conditions for the emerging new.
Fabian Gampp
Fabian is a User-Experience-Designer, Innovation Strategist, and Entrepreneur with a focus on Social Innovation. He holds a Bachelor in Communication Design from the HTWG Constance and studied Design Thinking at the Hasso-Plattner-Institute in Potsdam. During his ten years of professional experience, he worked for design- and innovation agencies in the field of digital product development and co-founded the Education Innovation Lab in Berlin, which specializes in the development of innovative learning environments, formats, and materials.
Currently, he works as an Innovation Consultant for social Start-Up's and institutions in the public sector. He is an expert for social innovation, the future of learning, and digital product development.
Sebastian Wolf Siebzehnrübl
Sebastian is a lateral thinker who guides change in organisations. For more than 20 years he has been working worldwide as a consultant and facilitator on the crossroads of organisations and design, whereby his primary focus as a systemic organisational consultant is on helping to design future possibilities for organisations and to make work become more human digital age - via connecting people with topics. Or as the late Robert Jungk put it: "Turning the affected into the involved – a creative design of the future".
He curates conversations, also conflictive ones, to create clarity in complexity. In fact, he considers himself to perform best when things get messy, when problems turn out to be wicked.
Sebastian helps to highlight interdependency and generate comprehension of systemic patterns, (co-creatively) unveiling relationships that are integral and woven into complex fabric of issues - for new patterns, new causations, to become visible and to (collectively) respond to them with a greater understanding (and impact).
In addition, Sebastian is the founder of antepostnow lab (www.antepostnow.com), a moonshot project helping to make sense of Big Data, to develop the capacities to make sense of the data - connecting data with context and vision with metrics.
Change and crossing cultures have been the defining aspects of Sebastian's life since childhood. Working in German, English, French, Italian and Spanish, he has lived and worked on 3 continents. Sebastian returned to Europe in 2012 and currently lives in Berlin with his Colombian wife and their three children.
Gian Wieck
To better understand the dynamics of the world around us and take actions that have positive long-term impact, Gian believes Systems Thinking is a particularly useful methodology.
His areas of expertise are strategic planning, process management, quantitative modelling & data analysis. He has worked on Systems Thinking projects with public institutes, NGOs and various private organizations. Currently he works with an NGO applying quantitative systems thinking and data analysis to help governments achieving the SDGs. Further, he co-founded Mosaik Systems, a consultancy to develop systems thinking skills, tools and infrastructure to enable continuous evidence-based planning.
He holds a joint European Master in System Dynamics (EMSD; Norway and Portugal) and an MSc. in Business Administration & Modelling from Radboud University (Netherlands).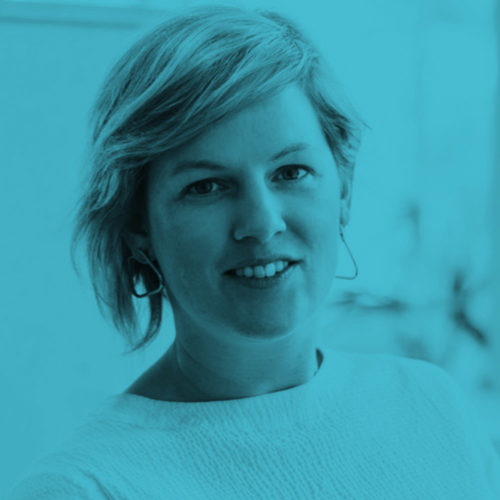 Kate Goodwin
Kate is a systems-led designer using creative and participatory techniques to help people think, feel and act in areas of complexity. In 2020 Kate has been experimenting with visual mediums and storytelling to get kids and adults to explore the systems around them and think more deeply about how they might transform their cities into more safe, just, resilient places. Now more than ever, she believes that people and communities need the tools and capabilities to write their own futures, and is excited about the possibilities of systems-led design to do this.
Kate has over 15 years experience as a senior user experience designer, strategist and researcher in Australia, the UK and USA, working on digital products and services for financial services, social enterprise, government, higher education, disability services and the criminal justice sector. She has particular experience in working with people with lived experience of disability and justice involvement to address issues of social injustice and inequity. In 2019 she studied at the School of System Change London, leading her to rethink the role of design and designers beyond business-as-usual, power-privileged models.
She holds a Master of Science (Information Systems) and a Bachelor of Arts (Multimedia Design). Kate is also a member of Circular Berlin.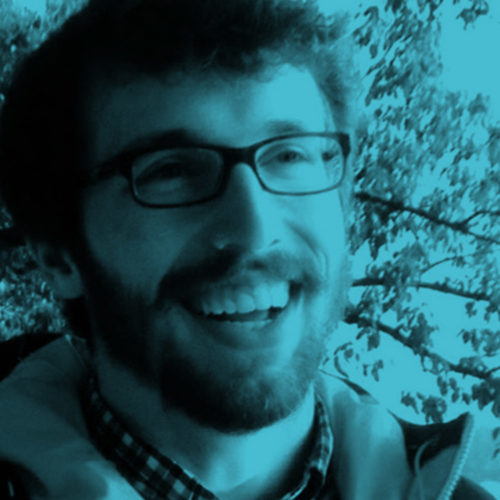 Alec Eckert
Alecs interests in how information is structured, analyzed, and used for decision making have been the driving force for his work in strategy and operations. While leading an organizational change initiative over the past 4 years, he employed systems perspective through the collection of new data streams and the development of a new reporting and communication infrastructure. He works as a Policy Analyst and Process Consultant an international NGO developing governmental capacities for achieving the SDGs.
He is also a co-founder of Mosaik Systems to develop tools & infrastructure in organizations to institutionalize Systems Thinking. His current and past roles have helped him to build an integrated understanding of organizational operations from strategy development, project management, manufacturing processes, design and engineering, accounting, and human resources.
He holds a joint European Master in System Dynamics (EMSD; Norway and Portugal), an MSc in Business Administration & Modelling from Radboud University (Netherlands), a BA in Organizational Psychology (USA) and a BA in East Asian Languages & Culture: Chinese Politics (USA, China)
Philipp Rösler
Philipp, a curious mind and critical thinker who works at the intersection of design, research and the arts, holds a master's degree in Transformation Design.
Heavily influenced by complexity theory, living systems theory, radical constructivism, cybernetics as well as the social sciences, he seeks and finds answers to multilayered questions in the cultural sphere. As creative generalist with a professional background in Integrated Design (BA), he's working on numberous projects around the topics of ecological sustainability, empowerment and futures literacy. By building bridges and connecting people across cultures, disciplines, silos and hierachies, he's weaving co-creative communities of mutual support and inspiration to enable them to confidently navigate through transformation processes.
Philipp is a Fellow of 'Politics for Tomorrow', a party-independent initiative, which promotes innovation for and with the public sector for sustainable development through co-creative learning formats. He's also co-founder of 'The Complicity', a multidisciplinary, decentralized Think & Do Tank that tackles wicked problems through participatory and experimental design practise.
You
In our mission to facilitate the process of embracing complexity, unveil those hidden connctions via generative dialogue and create overall greater clarity via our Systemic Design approach, we are always seeking new members to join us in our call for co-creating sustainable change. We picture this to be as local and as inclusive as ever possible, embracing the rich diversity our city, Berlin, offers. Just shout out and we will meet for a coffee at the studio!
Virginie Gailing
Virginie is a designer (or change maker) who believes in the power of places and togetherness. Since her studies at ENSCI-Les Ateliers in Paris, she use her design skills to inspire and facilitate participative innovation process where people imagine together future experiences from shopping or working to care. She collaborated with international players like Henkel, Beirsdorf, Nestlé, CBRE, Roche, Colgate-Palmolive, UNHCR, Nexity…
Lately, she had been focusing on permaculture and transition design in an attempt to co-design more desirable futures that she envision local, inclusive and regenerative."
Dr. Louis Klein
Louis is an internationally renowned thought and practice leader with rich experiences and deep insights into systems change, systemic governance, and social design, in theory and practice, in research and consulting.
Louis serves as dean at the European School of Governance (EUSG) and Secretary General of the International Federation for Systems Research (IFSR).
Educated as an economist and social scientist, Louis became a dedicated systems scientist and cybernetician. He served as director at the International Centre for Complex Project Management (ICCPM), as director at the World Organisation of Systems and Cybernetics (WOSC), and as VP of the International Society for the Systems Sciences (ISSS).
In 2019 Louis retired from the the Systemic Excellence Group and the Systemic Change Institute where he managed local and international change projects worldwide as a systems practitioner. He worked in the private and public field as well as for organisations in civil society.
Louis is co-founder of Systemic Change Journal (SCJ), member of the editorial board of the Project Management Journal (PMJ) and co-publisher of the German philosophical business magazine agora42.
Louis grew up on a winery in the Mosel Valley in Germany. He is a long-distance runner and mountaineer, a wine lover and wannabe accordionist. He is the father of two children and lives in Berlin.
Dr. Petra Weschenfelder
Petra is a postdoctoral researcher at the department of African Studies at the University of Vienna. She also works as science communication advising renown institutions such as the Naturkundemuseum Berlin and the Freie University Berlin.
Having studied Cultural Anthropology, Egyptology and Archaeology in Germany, Petra holds a PhD in Northeast African Archaeology and Cultural Studies from Humboldt University Berlin. She worked for international research projects in Germany, Poland, England, Egypt, Sudan and Qatar. International research projects Petra directed in Sudan and the USA concerned the prospects of women in forced migration, past, presence and future of nomad-sedentary relations, mutuality in the interactions of mobile professions in and with sedentary host societies, the revitalisation of indigenous languages, the awareness and revitalisation of cultural heritage. She also studies medieval history focusing on early Christian-Islamic interaction based on material and textual evidence.
Petra joined the Systemic Design Group discussing participation processes in urban
development. She now contributes comparative anthropological insight and scientific
research methods to the group.
We drive the conversation.
Join our online
and offline communities:
With articles, inspirational talks, shared best-practices, hands-on exercises and by exploring systemic tools, we intend to build an active Systemic Design community in Germany and worldwide. Join our Meetup-Group in Berlin or be part of the conversation online via medium.