This is an invitation to an experiment around a dialogic format fostering empathy. Aiming to create a mutual felt sense between us humans.
Learn More
"Every moral judgement is an alienated expression
of feelings and needs."
M. Rosenberg
Empathy Talk is intended as a natural, non-rushed, generative conversational flow which intends to leave the participants enriched, with shared and new perspectives in mind: to find oneself in the other, staying out of judgement, recognising emotion in other people and communicating that in a non-violent way.
Connecting with Felt Sense
Empathy Talks collect wishes or "voices from the field". A collection of wishes provides a rich landscape allowing others to feel into a given reality and hence create a potentially very different perception of reality - because only understanding, we can change behavior. Sustainably.
Why embrace with empathy?
For sustainable and climate-resilient futures, we need to shift human perception and human behaviour alike. System change starts with seeing the other. For now, in our current socio-political environment, we are rather on the trajectory following Hegel's theory that "self-identity is defined against the identity of others", resulting in a "trend that aims to pulverize the rival". We are highly polarized.
Please click on thumbnail to the left or here to see this short video for a more detailed explanation of the interaction design of an Empathy Talk – narrated by Sebastian Wolf Siebzehnrübl.
Think of Empathy Talk as an alternative 9-12 minute TED-type format that is followed up by a collective reflection. Talk topics are oriented towards tension arising from and within, for example Healthy, Clean Cities, Circular, Regenerative Economies, or Climate-friendly Food Systems and Diets.
Imagine this scenario:
The Talk topic is set as 'Healthy, Clean Cities'.
The director of a coal mining company, as a speaker, engages with a grass-roots activist, an artist, a politician and a journalist – as active listeners (other parties could include government, researchers, civil society, …), in the context of this topic.
A set of guiding questions reveal personal feelings, needs and values of the speaker, allow the listeners to "feel into" the speaker as a person, behind an opinion, a position or a judgement.
Next the group of listeners collectively reflect on their (guided) observations, feelings and needs, formulating a clear request, a call for action, from the speaker.
In a last step the speaker shares their (equally guided) reflections and draws a request, imagined as a "wish", for future engagement.
"Let us remember
there is a kind of communication that builds walls, and one that opens windows among people."
Ruth Bebermeyer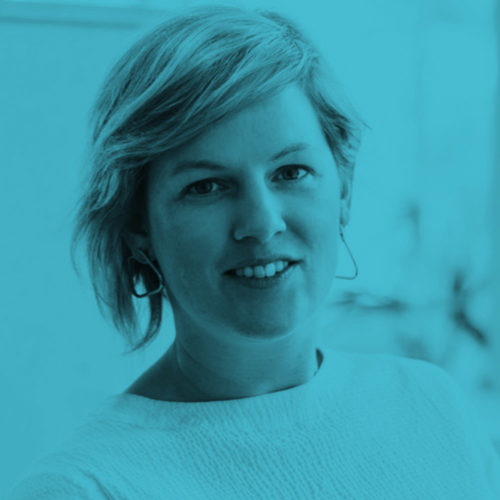 Kate Goodwin
Kate is a systems-led designer using creative and participatory techniques to help people think, feel and act in areas of complexity. In 2020 Kate has been experimenting with visual mediums and storytelling to get kids and adults to explore the systems around them and think more deeply about how they might transform their cities into more safe, just, resilient places. Now more than ever, she believes that people and communities need the tools and capabilities to write their own futures, and is excited about the possibilities of systems-led design to do this.
Kate has over 15 years experience as a senior user experience designer, strategist and researcher in Australia, the UK and USA, working on digital products and services for financial services, social enterprise, government, higher education, disability services and the criminal justice sector. She has particular experience in working with people with lived experience of disability and justice involvement to address issues of social injustice and inequity. In 2019 she studied at the School of System Change London, leading her to rethink the role of design and designers beyond business-as-usual, power-privileged models.
She holds a Master of Science (Information Systems) and a Bachelor of Arts (Multimedia Design). Kate is also a member of Circular Berlin.
Tasman Papworth
People, though their actions and relationships, disrupt institutionalised patterns, use technology for innovation, and use strategic and systems perspectives to enable sustainable and persistent change. Together we continue to develop powerful ways to figure out what problems need to be solved, and how we can solve them.
I am creative, driven, and adaptable. I work in the intersections of people, strategy, and innovation, to explore how people relate, communicate, and work together.
I strive to be a catalyst and motivator for individual and organisational change and continuous improvement using Systems Thinking, Liberating Structures, Kaos Pilot Creative Leadership, Design Thinking, and Agile practices.
My values center around inclusive learning, communication, collaboration, and respect.
Sebastian Wolf Siebzehnrübl
Sebastian is a lateral thinker who guides change in organisations. For more than 20 years he has been working worldwide as a consultant and facilitator on the crossroads of organisations and design, whereby his primary focus as a systemic organisational consultant is on helping to design future possibilities for organisations and to make work become more human digital age - via connecting people with topics. Or as the late Robert Jungk put it: "Turning the affected into the involved – a creative design of the future".
He curates conversations, also conflictive ones, to create clarity in complexity. In fact, he considers himself to perform best when things get messy, when problems turn out to be wicked.
Sebastian helps to highlight interdependency and generate comprehension of systemic patterns, (co-creatively) unveiling relationships that are integral and woven into complex fabric of issues - for new patterns, new causations, to become visible and to (collectively) respond to them with a greater understanding (and impact).
In addition, Sebastian is the founder of antepostnow lab (www.antepostnow.com), a moonshot project helping to make sense of Big Data, to develop the capacities to make sense of the data - connecting data with context and vision with metrics.
Change and crossing cultures have been the defining aspects of Sebastian's life since childhood. Working in German, English, French, Italian and Spanish, he has lived and worked on 3 continents. Sebastian returned to Europe in 2012 and currently lives in Berlin with his Colombian wife and their three children.